Information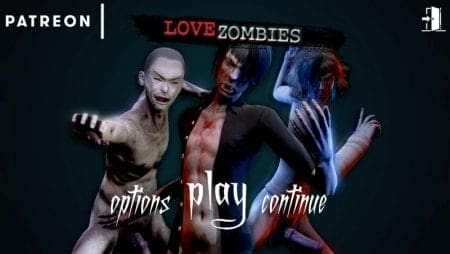 Name: Love Zombies
Genre: 3DCG, Male protagonist, Female protagonist, Animated, Big ass, Big tits, Corruption, Creampie, Exhibitionism, Incest, Masturbation, Milf, NTR, Oral sex, Striping, Vaginal sex, Voyeurism, Adventure, Horror, Humor, Romance, Gay
Version: 1.02 - Download Android version 1.02 from AdultAPK.com for free!
Censorship: No
Author: Carrion Erotica
Last updated: 23 November 2020
Language: English
Made in: Ren'Py
Size: 199 MB 7Z / 237 MB UN7Z
About game
Love Zombies is a atmospheric, erotic, dungeon crawling survival game set in the zombie apocalypse! Survive & Thrive in these lewd times - With death knocking on every door, food and water supplies dwindling, it's up to you keep your fellow survivors safe. That is, if you can find them in time... Who could have known the dead would have this kind of effect on people? After all is said and done, this might still turn out to be the best getaway ever!
Changelog
- Added Vi's scenes to the gallery
- Added an on-screen option to hide the dialouge (Click/Tap to continue)
- Fixed a scene not progressing
- Fixed Addison Ave fading to black and then back to the map
- Fixed and extended a missing scene in the apartment
- Fixed searchpartyfocus bug on long playthroughs
- Fixed certain interaction descriptions staying on screen
- Removed half of the image/text/button... Buttons (Boop, beep?)
- 378 Lines have been updated to work with the new title system
- 112 Lines have been reworked to better reflect the characters thoughts
- 36 Grammatical errors corrected
- Added an Image of Cas to the phone while Naming her
- Fixed Gardens being harvested while none were planted
- Fixed time getting all wibbly wobbly time-y wimey (All instances)
- Fixed CQC combat getting stuck
- Fixed Varriables not being saved properly during a single long playthrough
Information
Users of Guests are not allowed to comment this publication.