Peaceful Life - Version 0.2
Information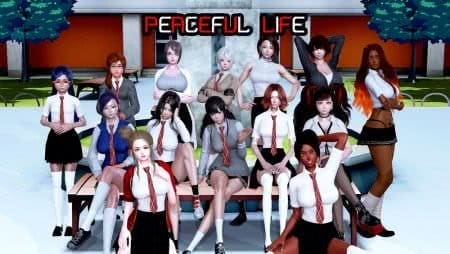 Name: Peaceful Life
Genre: Visual novel, 3DCG, Male protagonist, Big tits, Handjob, Animated, School setting, Voyeurism 
Version: 0.2
Censorship: No
Author: Lyk4n
Last updated: 30 November 2019          
Language: English
Made in: Ren'Py
Size: 622 MB 7Z / 755 MB UN7Z 
After moving into the new house and transferring to a new school, you found it hard to make new friends and finally ended up being a bully target. Almost a year had passed, you finally had enough of being bullied, so you decided to change yourself during a semester break. Will you manage to successfully live a peaceful life? It's up to you.
Changelog
- 316 images
- 17 New animated scenes
- Quest tracker system
- 2 New maps
- 1 New location at school
- 2 New characters
- 2 New Yukina events
- 2 New Ami events
- 1 New Akane event
- 2 New Shiori events
- 2 New Masako events
- 1 New Koharu event
- Resize main character's cock since I aware that it's actually too big xD
- fix some bugs from previous version.