Information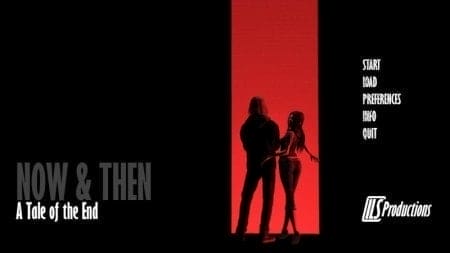 Name: Now & Then
Genre: Visual novel, 3DCG, Male protagonist, Animated, Romance, Big tits, Handjob, Vaginal sex, Oral sex 
Version: 0.22.0 - Download Android version 0.22.0 from AdultAPK.com for free!
Censorship: No
Author: ILSProductions
Last updated: 23 November 2021
Language: English
Made in: Ren'Py
Size: 2,73 GB 7Z / 2,84 GB UN7Z 
Now & Then is a story of Jack (or a name of your choosing) Brooks, a widower who lives with his adopted teenage daughter, Carol, during the aftermath of a global pandemic. Throughout the story, players witness the string of events that finds Jack adopting Carol and how they grow into a family unit before the collapse of civilized society. Inspired by Stephen King's The Stand and numerous zombie movies and books, Now & Then is a tale of survivors learning to cope with the life as it comes to them.
Changelog
Added Chapter 22
Fixed minor typos
Fixed an audio bug where the shower noise may not turn off after showering alone
Fixed some corrupted image data in Chapter 18 of the Android version
Информация
Посетители, находящиеся в группе Guests, не могут оставлять комментарии к данной публикации.