Information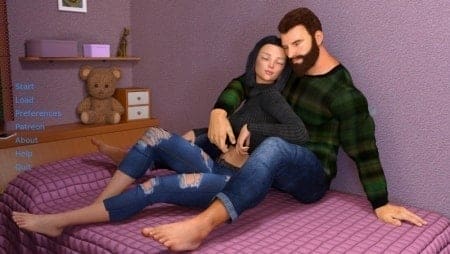 Name: Avalon
Genre: Visual novel, 3DCG, Male protagonist, Female protagonist, Sex toys, Spanking, Romance, Groping, Exhibitionism, Lesbian, Masturbation, Teasing
Version: Act 8.2 + compressed - Download Android version Act 8.1 from AdultAPK.com for free!
Censorship: No
Author: Lockheart 
Last updated: 4 February 2021
Language: English
Made in: Ren'Py
Size: 2,86 GB 7Z / 2,97 GB UN7Z
Size compressed: 0,99 GB 7Z / 1,07 GB UN7Z
Anguish. Despair. Hate. These feelings will inevitably creep into our lives. Most people find the strength to push past the negativity and are able to find scattered moments of happiness. Others succumb to depression and fail to move on. In this story, we join Avalon on her road to recovery after a terrible experience leaves her broken and alone. After moving in with her Uncle, they find solace in each other and rediscover their sexuality. But can they forgive and forget the past, or will it haunt them until they fall to feelings of hate and a desire for revenge?
About compressed version
We used some strong tools, so quality of compressed files may be lower than the original. Also we used some
webp codec
and
webm directshow filters
you may have to download and install. 
We recommend to download full version to get 100% of game experience.
Changelog
-

Once again, the password to unlock everything: megalodong
Incest patch

Incest Patch:
Leah/Byron relationship variables from v6.1 saves are not being used by v6.4 and are being set to defaults ('friend', 'friend', 'friends').
In case you want to continue with old saves as 'sister', 'brother', 'siblings', use the patch.
Python:
label after_load:
$ persistent.leah_rel = "sister"
$ persistent.byron_rel = "brother"
$ persistent.relationship = "siblings"
return
Extract zip into the root folder of the game (where game launchers Avalon.exe and Avalon.sh are), reload the game and load any save.
Information
Users of Guests are not allowed to comment this publication.