Rack 2 - Version 0.2.9
Information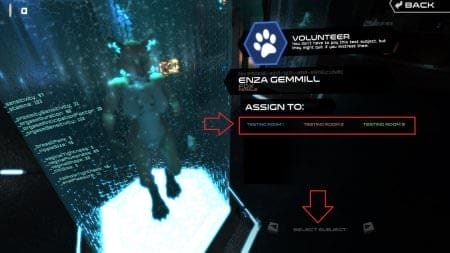 Name: Rack 2
Genre: 3D game, Animated, Futanari, BDSM, Furry, 3D Animated
Version: 0.2.9
Censorship: No
Author: Fek
Last updated: 1 July 2019
Language: English
Made in: Unity
Size x32: 212 MB 7Z / 637 MB UN7Z
Size x64

: 214 MB

7Z 

/ 644 MB 

UN7Z
About game
Rack 2 is the successor to Rack. It is a science/bondage-themed porn game featuring male and female test subjects made in Unity.
Changelog
v0.2.9
- Basic functionality has been completed for 19 new interactions, bumping the total number of functional Body-on-Body interactions from 56% to 79%. Highlights include fisting, suckling, biting, tribadism, titfucking, and kissing. Notably, all planned interactions for existing tools are now functional (but not fully polished/balanced). Foot, tail, tentacle, and boob-tool interactions are likely to come later, but for upcoming updates, the focus will be shifted to balance, polish, and new sex toy content.
- Additional work has been done on the new apparatus-lifting / "tiptoe" system, but it is not finished yet, so this build is still using the old system. As a result, some interactions (notably, breast suckling and kissing) do not line up properly if the performing character cannot reach the interaction node.