Information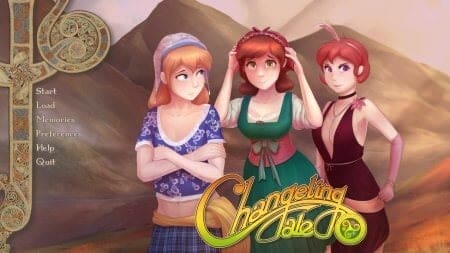 Name: Changeling Tale
Genre: Visual novel, 2DCG, Transformation, Furry, Male protagonist
Version: 0.6.5
Censorship: No
Author: Little Napoleon
Last updated: 6 September 2019
Language: English
Made in: Ren'Py
Size: 778 MB 7Z / 936 MB UN7Z
Changeling Tale is the world's first human to anthro Transformation Themed Visual Novel: an interactive story with musical and graphic elements. It is also a bishoujo-style Eroge, so expect some explicit nudity and sexual content. Scotland, 1919. The MacLeod sisters have felt the toll of war and are struggling to make ends meet. When their neighbor and childhood friend returns home, his support might just be the blessing they need. But little do they know, he will reveal a secret that will change their lives - literally! Play as Malcolm, the young Scottish veteran struggling to find peace on the ranch where he grew up. As the lives of Malcolm and those closest to him are turned upside down, your actions dictate how the story will end!
Changelog
Version 0.6.5
- Fixed an issue where game would not start
- Fixed pixel overflow on the Muzzle3 frame
- Removed an underlying image from NightKiss frame
Version 0.6.4
- Finalized assets for Jessie's chapter 3
- Refined Jessie's chapter 3 choreography
- Added 1 new easter egg
- Clarified who is joining who on the lakeside walk in Grace's Chapter 1
Statistics:
The game contains 10,670 dialogue blocks, containing 162,793 words and 865,123
characters, for an average of 15.3 words and 81 characters per block.
The game contains 72 menus, 1,995 images, and 54 screens.