Trials In Tainted Space - Version 0.7.288 (free)
Information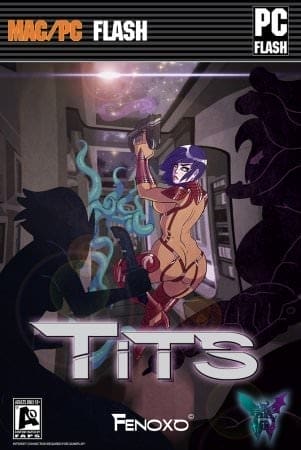 Name: Trials In Tainted Space
Genre: Fantasy, Big breasts, Space, Futanari-xxx, Tentacles, Harem, Sci-Fi, RPG, Pregnant, Transformation
Version: 0.7.288 (flash)
Censorship: No
Author: Fenoxo Fenfen
Last updated: 24 June 2019
Language: English
Made in: Flash
Size: 48,7 MB SWF
Trials in Tainted Space is a free text game about exploring the universe, yourself, and its myriad inhabitants in fun and customizeable ways. Because the entire game is made in text, it's easy to change scenes on the fly. The game is built to accommodate everything from you playing a studly ship captain to a busty space-slattern to a masculine-looking hermaphrodite to a hard-working mercenary just looking for his next job.
Changelog
Artpack Released! Patreon backers can collect it on my Patreon page.
New type of ship weaponry: Turrets. Turrets deal roughly twice as much damage as their standard brothers but require a crew member to fire. Note not every crew member is capable of crewing a turret. Yammi and Celise, for example, aren't much for shooting. Others might surprise you, like Mitzi… You can buy your own turrets from the Dockmaster on Tarkus.
New Busts (Adjatha): "The Servant", Lurelings & Marions, Una, and Zheng Shi's Mining Robots.
New Busts (Shou): Forgehound, Vark, Ushamee in Canadia, and the War Alpha from the battle for Korg'ii Hold.
New scene: blowing dick-having Shekka, by William.
Various fixes and tweaks, courtesy of Jacques00.