Trials In Tainted Space - Version 0.8.047 (free)
Information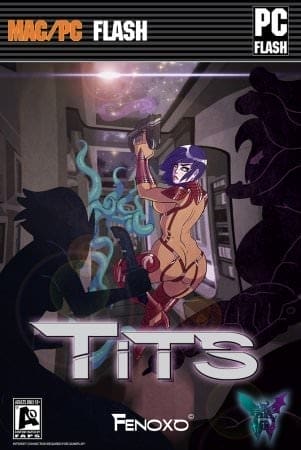 Name: Trials In Tainted Space
Genre: 2DCG, Adventure, Sci-Fi, Male protagonist, Female protagonist, Futa, Furry, Gay, Lesbian, Monster girl, Rape, Anal sex, Oral sex, Vaginal sex, Big tits, Big ass
Version: 0.8.047 (flash)
Censorship: No
Author: Fenoxo Fenfen
Last updated: 9 January 2020
Language: English
Made in: Flash
Size: 53 MB SWF
Trials in Tainted Space is a free text game about exploring the universe, yourself, and its myriad inhabitants in fun and customizeable ways. Because the entire game is made in text, it's easy to change scenes on the fly. The game is built to accommodate everything from you playing a studly ship captain to a busty space-slattern to a masculine-looking hermaphrodite to a hard-working mercenary just looking for his next job.
Changelog
Crew Kiro's "big ball" sex menu has been wired up.
Kiro's threesome scenes should now be compatible with Crew Kiro. Accessed via her sex menu.
The Kiro x Paige threesome has a new intro if you do it for the first time with both on the crew. I may tweak this in the future to break off from the threesomes and allow for the two characters to say hi in a way that doesn't require all three of you to be banging at once.
Kiro's trust now stays locked at 100 after saving her from Doctor Po.
Getting Kiro's help with Zheng Shi should have different text if she's on your crew.
Crew Kiro got an appearance screen that should cover the full range of her current transformations.
Crew Kiro got a handful of new talk scenes about a variety of topics. Includes some variations based on how you handled Doctor Po and how transformed Kiro became.
Confessing love to Kiro when she's already your GF should no longer seem so repetitious.
The "Meeting Kally Together" event with Kiro will not occur while she is on your crew. I'll be adjusting that content to flow properly with a recruited Kiro later in the month.
New Quest: Saving Kiro from Doctor Po! Includes a number of unique encounters and bad ends.
Centaur suit encounter.
Other enemies previously accessible via cheat codes: generic fuckdolls and robotic fuckdoll miniboss.
Boss fight: Illustria Po.
Transformation notifications get mailed to you as Kiro is transformed by the mad doctor!
New Ship: (Kiro's) The Blade
New event: recruiting Kiro after saving her from Doctor Po, with two new sex scenes and a lovely image to go with it.
New system: decorations! Some looted decorations can be displayed inside your ship. Only one at a time. Presently the only available decorations are posters from Kiro's quest.
New scene for Frog Girls, by William. (Fuck Her)
GalLink fuckmeet event on demand from crew Kiro's sex menu.
Dong Designer upgrade on Zheng Shi should be attainable.
New Item: Savicite Dildo, sold by Kiona. Includes its own unique scenes.
New Busts: VR Adventure Sprite, VR Adventure Salamander, Kiona, the Sidewinder.
The "Buttslutinator" and "Orgasmender" are now accessible in your ship when bought from Doctor Po.
The Clydesdale K7 had the following adjustments to its stats: Thrust:+35, Agility: -5, Sensors: +15, Module Capacity: +2.
Several new image pack images.