Information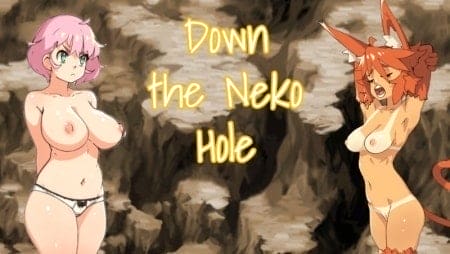 Name: Down the Neko Hole
Genre: 2DCG, Female protagonist, Furry, Adventure, Big ass, Big tits, Creampie, Fantasy, Monster girl, Oral sex, Teasing, Vaginal sex
Version: 0.6.00 
Сensorship: No
Author: Towerfag and his Team
Last updated: 11 March 2021
Language: English
Made in: RPGM
Size: 514 MB 7Z / 814 MB UN7Z
NekoHole is a game about the (mis)adventures of a catgirl that one night finds out her little brother has disappeared.
Added 40 weapons + 40 armors (20 Chest / 20 Rings) with floating stats
Reworked completely monster drops, now most of them have the chance of dropping a piece of a Divers team treasure map!
Powerful monsters (Cucco, Red Oktomite, Kirin, Abigail) have now the chance to drop new pieces of equipment.
Join 4 "Last Will" items from the same team to make a treasure chest appear somewhere!
Added Splinter/Shard items that can be slotted into special weapons/armors/accessories
Reworked the transition into big maps in order to reduce the loadings of the out-of-view portions
Abigail got a new sprite for her "owl" form
Fixed some of the End City's monuments 3D-off sprite
Fixed unclimbable ladder in the lake's Shrine
Added a way out the Oktomite Nest if you fall to the tiny catwalk before opening the passage to the Relic's area of the map
Minor fixes and improvements
Information
Users of Guests are not allowed to comment this publication.