Lily Of The Valley - Version 1.3
Information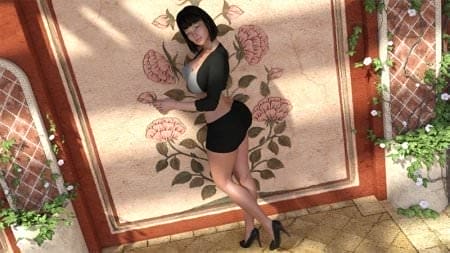 Name: Lily Of The Valley
Genre: Animation, RPG, 3DCG, Hypnosis, Housewives, Female Heroine, Big tits, Netorare
Version: 1.3
Censorship: No
Author: P and P
Last updated: 13 September 2019
Language: English
Made in: RPGM
Size: 6,34 GB 7Z / 6,51 GB UN7Z
As longtime players of rpg maker games (especially NTR) we would like to introduce you to the game on
which we have been working for a long time. We don't want to reveal too much so as not to spoil it for you, but our main goal was to depict the life of a recently married couple. You willbe playing the role of "Lily" and making decisions about 
the course her life will take.
Password for Gallery Room: 8652
Changelog
V.1.3 consists of 5 scenes. We've played the update and timed it with a stopwatch. Note: I was reading the text at normal speed, considering the fact that I know it by heart it will probably take you longer. Also, we'd turn the stopwatch on when the scene began and stop it when it ended. RPG maker time was not counted.
These are the results.
Hudson - 5 minutes 10 renders.
Antonio - 17 minutes 25 renders.
Pool guy - 18 minutes 31 renders, two animations.
Cabin in the woods - 7 minutes, 13 renders, one animation.
Tavern - 33 minutes 60 renders, two animations.
Which means that V.1.3 is made of 139 renders, 5 animations, and 1 hour and 20 minutes of gameplay.