Information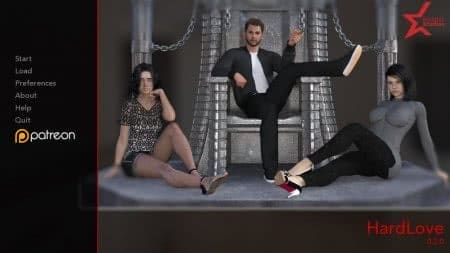 Name: HardLove
Genre: Visual novel, 3DCG, Male protagonist, Masturbation, Sexual harassment, Corruption, Male domination, Slave, Incest, Rape 
Version: 0.5.1 - Download Android version 0.5.1 unofficial from AdultAPK.com!
Censorship: No
Author: RedStarStudios by INFRos
Last updated: 27 February 2020 
Language: English
Made in: Ren'Py
Size: 601 MB 7Z / 685 MB UN7Z
What should a man do when his wife don't give him enough attention? Should he search for someone else? Someone really close?
This game can present some bad attidutes and violent scenes, please if you don't like these kind of things don't download it! As the developer I know these thing shouldn't happen in real life, I understand it's against human rights, but it's just a game!
Changelog
- Added choice to jump to the new part of the story (saves problem)
- Updated Patreon list
- Minor fixes
The saves fix is a simple jump to the new version, start the game from 0 and select the v0.5 story, then set the choices you made and you get to the game!