Information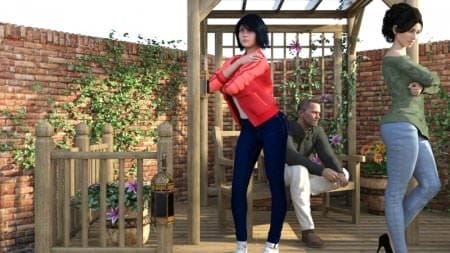 Name: Intimate Relations
Genre: Visual Novel, Big Tits, Oral Sex, Intercourse, Cheating, DILF, Voyeur
Version: 0.35
Censorship: No
Author: PTOLEMY
Last updated: 7 February 2018
Language: English
Made in: Ren'Py
Size: 268 MB 7Z / 335 MB UN7Z
No description
Changelog
It's about 155 renders in size, and 2 animations.

To answer in advance the "where are the animations" question that I'll get from some of you. They are on the Christine cheating route. So if you didn't go that way, you won't see them. 

But fear not. All the sex scenes in IR will be animated. It will take a little longer but I think they're worth it.

Also, the server is up and has been tested. Big thanks to Likesblondes for that. So this is the first game that I'll be distributing that way.

Now, please give me as much feedback as you can regarding the server. 

Does the game lag at any time?
Is the image quality different? 
etc....

The more you tell me, the more I can improve it.