Visiting Aunt Sara - Walkthrough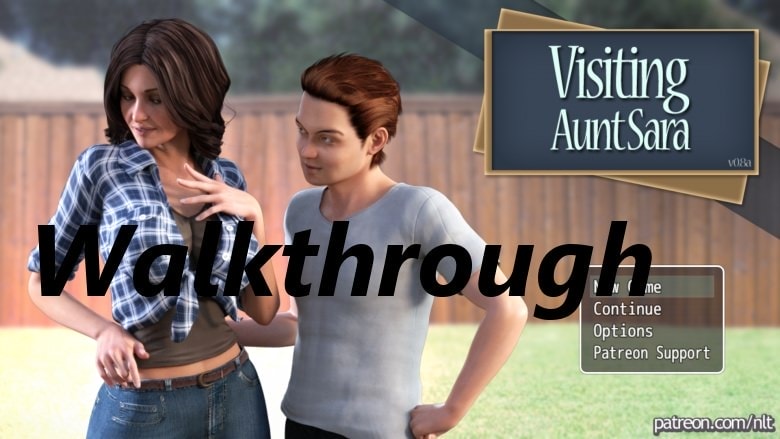 Here is walkthrough for adult game Visiting Aunt Sara. Game can be downloaded here for free.
Card #1: Outside the Fence Left Side Plain View.
Card #2: Synthia's Bedroom Left Hand Side Just Above the Dressers.
Card #3: in Plant Left of Stool in Kitchen.
Card #4: Zack's Bedroom Leftside Above the Headboard.
Card #5: to the Right of the Beehive Outside the Fence.
Card #6: Aunt Sara's Bathroom, Left Side Between the Plant and Sink.(got to Repair All of the Hot Tub Issues to Get This Card Last.)
Card #7: Below Hot Tub Pump Just Above the Tree.
Card #8: Right Hand Plant in Sitting Area, Up the Stairs.
1 Coin: Living room Under Vases/jars to the Right of the Clock.
1 Coin: Left Hand Plant in Sitting Area, Up the Stairs.
1 Coin: Front Yard, One Step Right of Lamppost Then 4 Steps Up.
1 Coin: Could Not Find the 4th Coin. Looked Ever Where.

Wedding Ring (metal Detector) Backyard in Front of Left Hand Big Tree
Paul's Lockbox Combination- 3,8,7