Information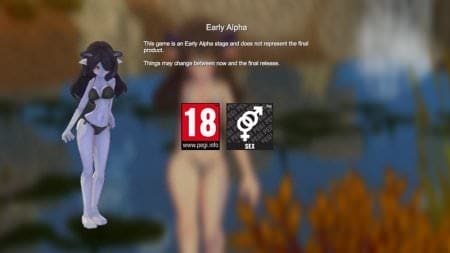 Name: Monster Girl Tailes
Genre: 3D, Action, ADV, Simulator Game Life, Dating Sim, Monster Girls, Straight, Big Breasts, Boobies
Version: 0.11.0 Public (x64 and x32)
Censorship: No
Author: InterLEWD Creations
Last updated: 21 March 2018
Language: English
Made in: Unity
Size x64: 193 MB 7Z / 816 MB UN7Z
Size x32

: 192 MB 7Z / 811 MB UN7Z
Monster Girl Tailes is a 18+ hentai adventure game based on harem anime where you find sexy monster girls and then seduce them into lewd acts.
Story. You are the newest student to the Monster Girl Hunter Academy. For as long as you can remember you have wanted to be a monster girl hunter, and now you've finally been accepted into the academy. There is just one problem. You're a lousy fighter. Abysmal. The worst. However, you have a secret talent nobody knows about. Every girl you sleep with falls in love with you. If only you could find a way to turn that to your advantage.
Changelog
This release introduces the new Audio Mixer and the ability to tailor the Audio Settings to your liking.
Now you can also Quick Save and Quick Load your game progress. 
This is an Early Alpha so expect to find many things to be missing and even some bugs. I have not included any optimisation so some older PCs might struggle to run it.